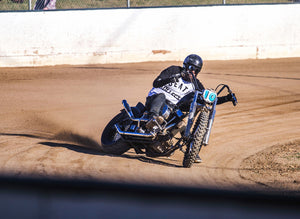 DUST HUSTLE 2016 "Why try dirt track on the woefully inappropriate? Because no good story ever started with 'I was riding the perfect bike in excellent conditions...'" This is how Ellaspede describe their annual 'Dust Hustle' event, and we couldn't agree more. Arguably the best day of the year, Dust Hustle brings together a great bunch of like minded hooligans looking to have some fun on their motorcycles. This year Death Collective got behind the event as an official sponsor and entered 6 riders in the 'Risky Road Bikes' class. Our goal was simple… have as much fun as possible and put on...
---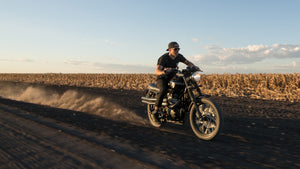 Four guys in search of some fun and an excuse to drink beers and light fires.  Special Thanks to Duncan and Jess for letting us crash at their awesome farm! Video and photos below:    
---
Currumbin to Brunswick Heads Pub (the long way)... One of the best rides in Australia. If you're ever on the Gold Coast, make sure you drop into Iron and Resin Garage and ask them for directions to this amazing stretch of road!
---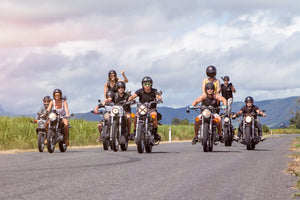 3 Honda Cafe Racers, 1 Suzuki Cafe Racer, 1 Kawasaki Scrambler, 1 Yamaha Bobber, 1 Harley Davidson Sportster and 1 Triumph Scrambler. 7 guys, 4 girls. If you add up all these numbers, it equals an awesome way to spend a Sunday.    
---
• British Customs • Scrambler • Triumph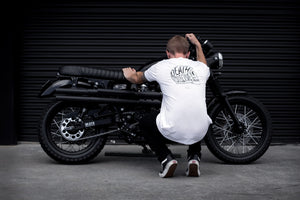 Do you like all black custom bikes? Are you a fan of the Triumph Scambler? Then you're in for a treat in the next few weeks. Stay tuned...